Back Office Reporting Dashboard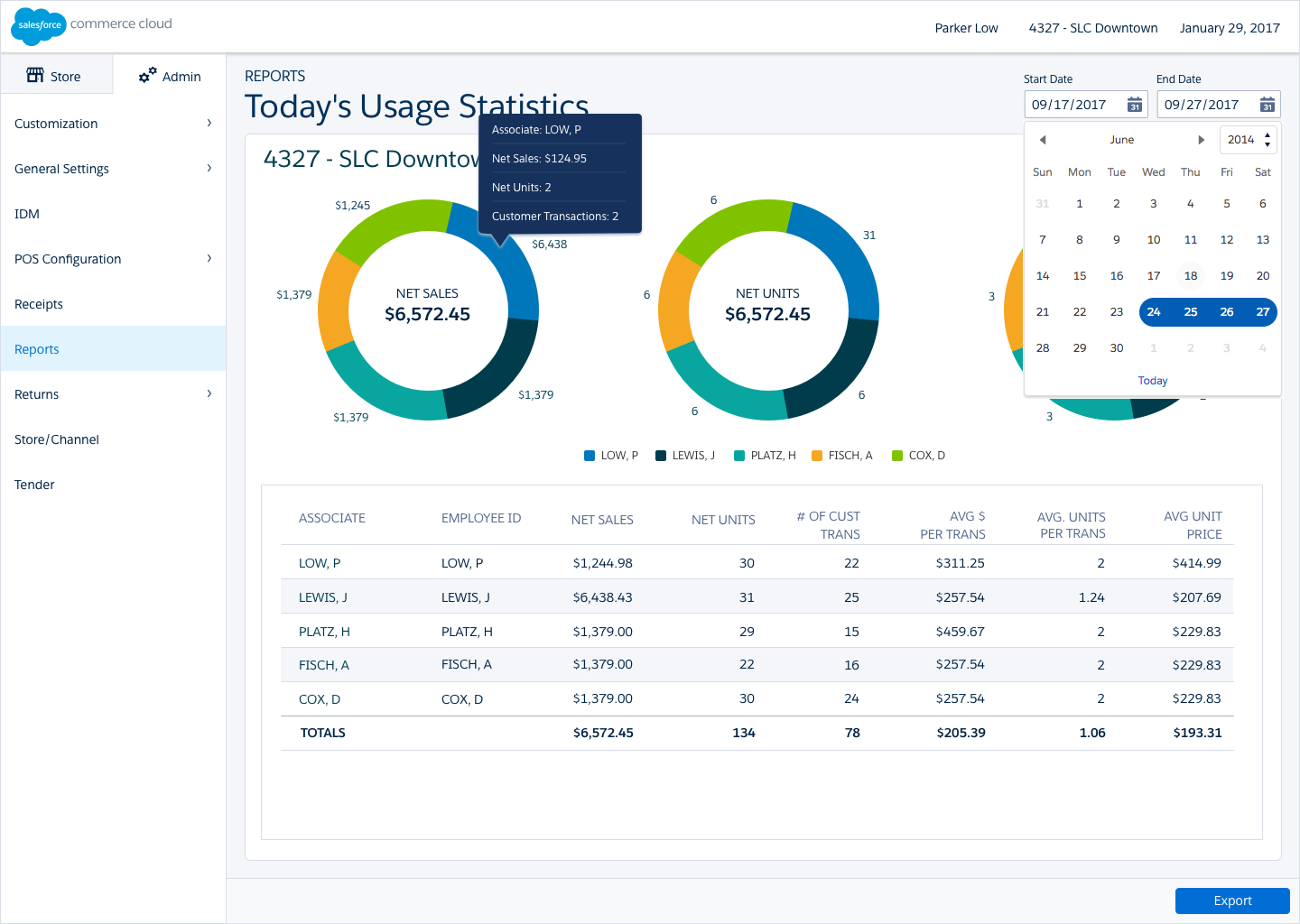 Company:
Salesforce Commerce Cloud
My Role:
UX, UI & visual design. Click-through prototyping. 
Problem
Store administrators love reports especially if they're information packed, easy to understand and look great. I was tasked with designing a flexible set of robust and aesthetically pleasing dashboards for reporting screens that could be customizable by the end user in order to meet their specific business needs.
Persona
The persona for this project is a busy store administrator who needs instant access to their dashboards at all times of day so they always know exactly how their operations are doing no matter what device they are using.
Challenge
Not only did we need to create a pleasing design but I was required to add in new functionality to the modular type layouts. These charts, graphs and tables needed to be well thought through as I couldn't control how they would look once they were customized and used in different ways. Obviously they would need to be legible and informative no matter what device they were used on.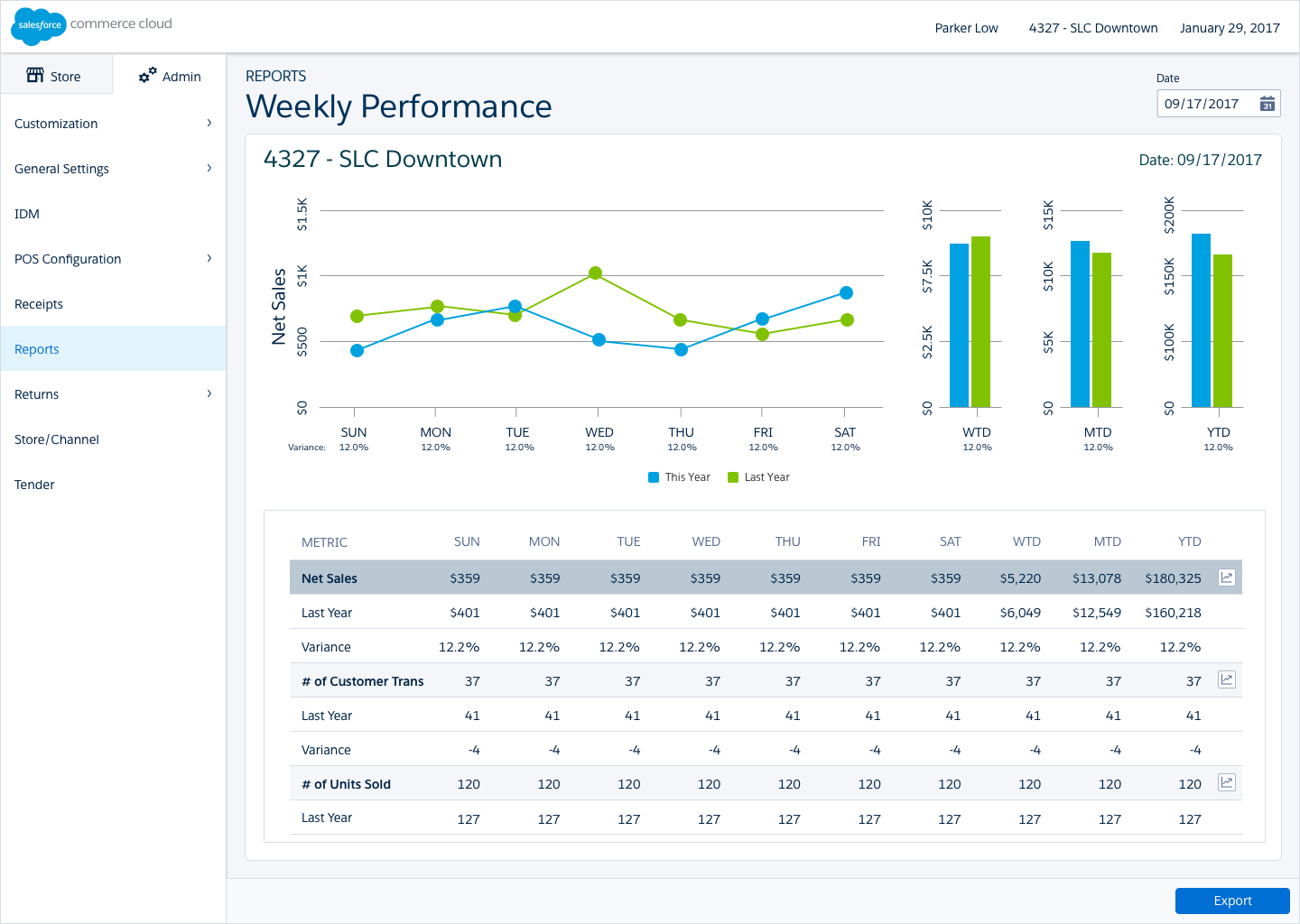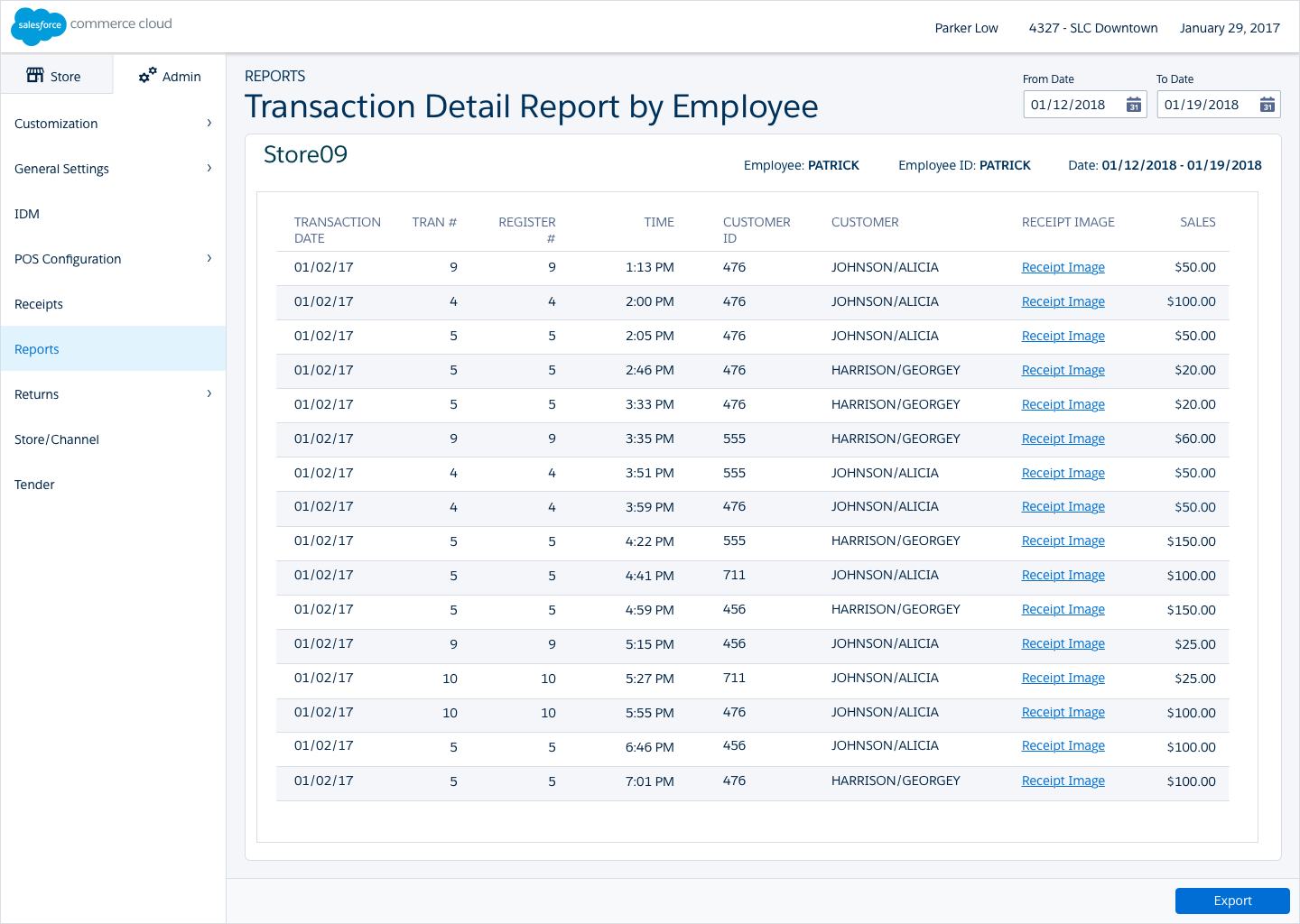 Solution
After gathering requirements and interviewing a selection of store admins on what their needs and nice to have features were, I created multiple lo-fi concepts and wire frames for the reporting screens. When I had these far enough along I regrouped with the admins and other stakeholders to get their feedback. This took a few rounds back and forth before we were ready to move onto the high fidelity versions where we once again got together to evaluate how these would work for them.
After several revisions of the higher fidelity versions I finally had sign off from the admins and stakeholders so I was able to proceed with my development team to create our initial MVP version of the reports. Over the next several releases we made updates, improvements and added additional reports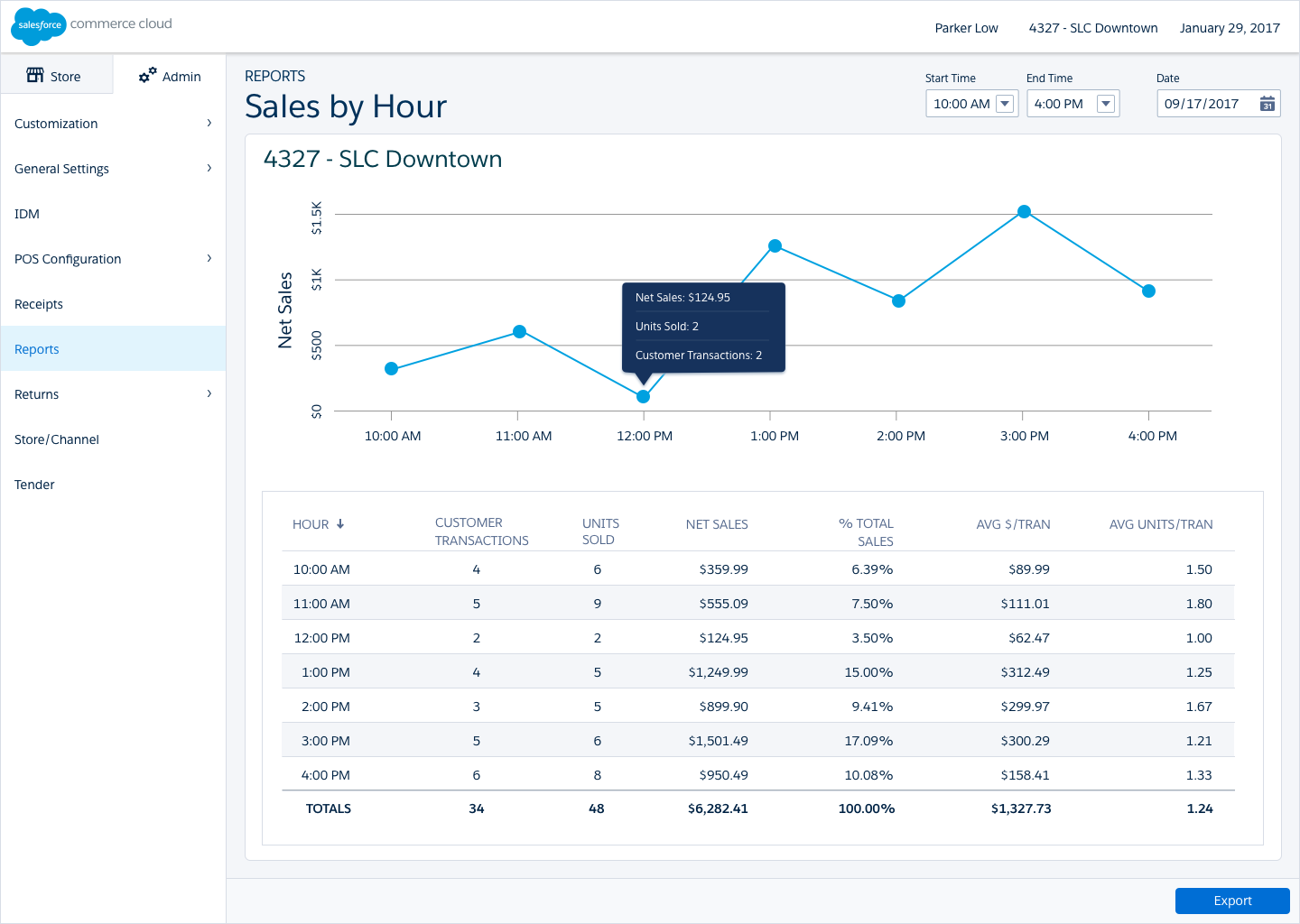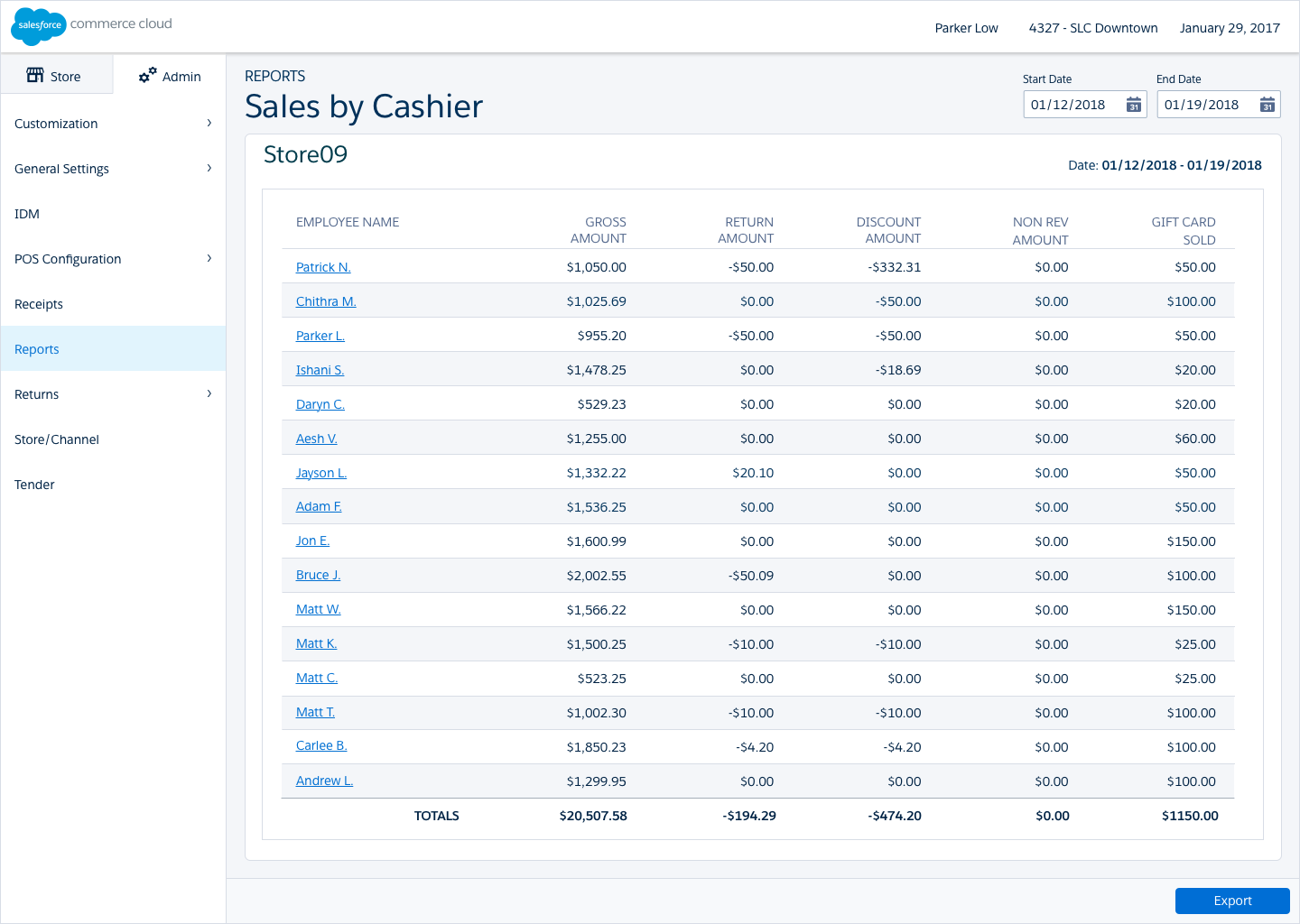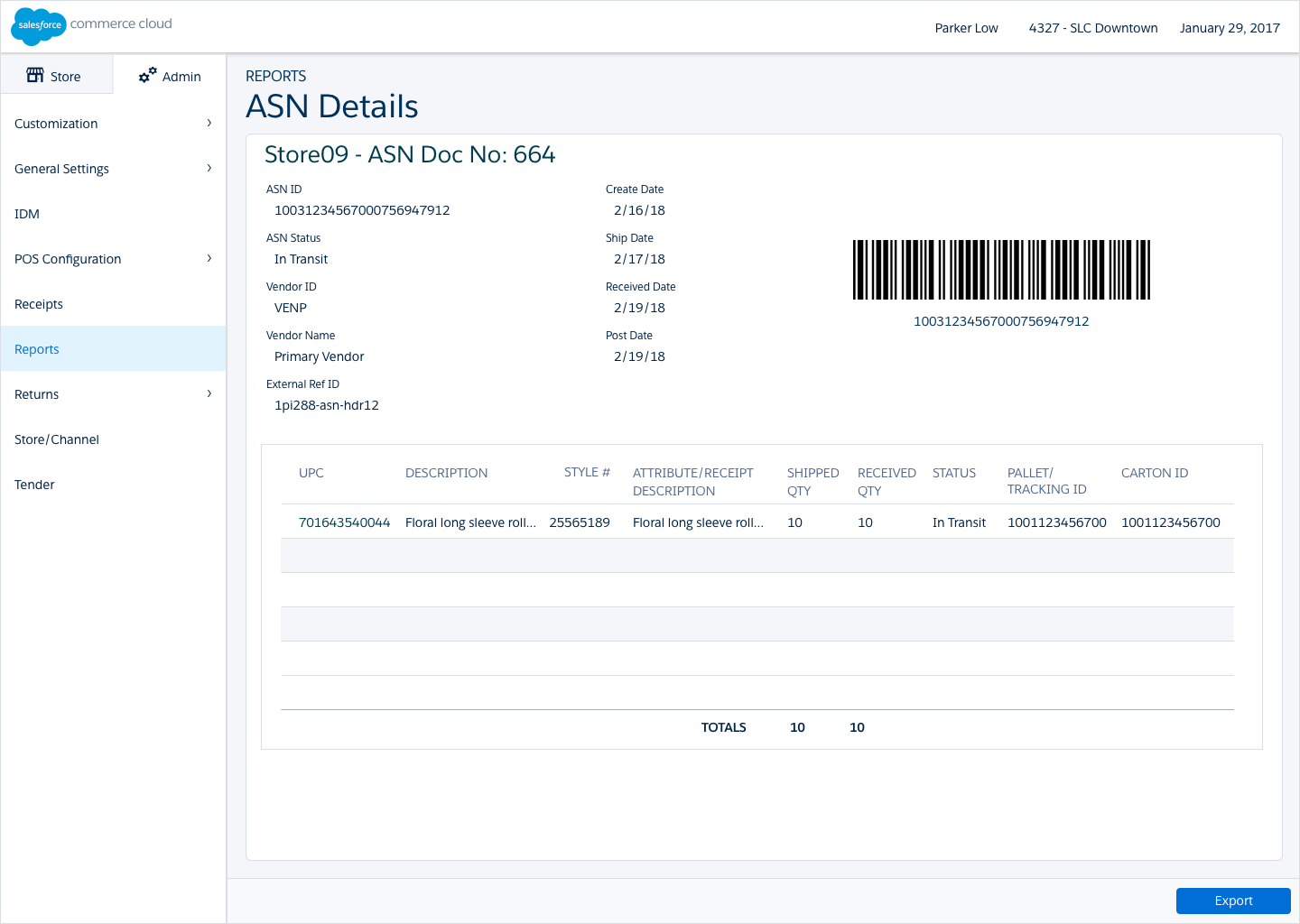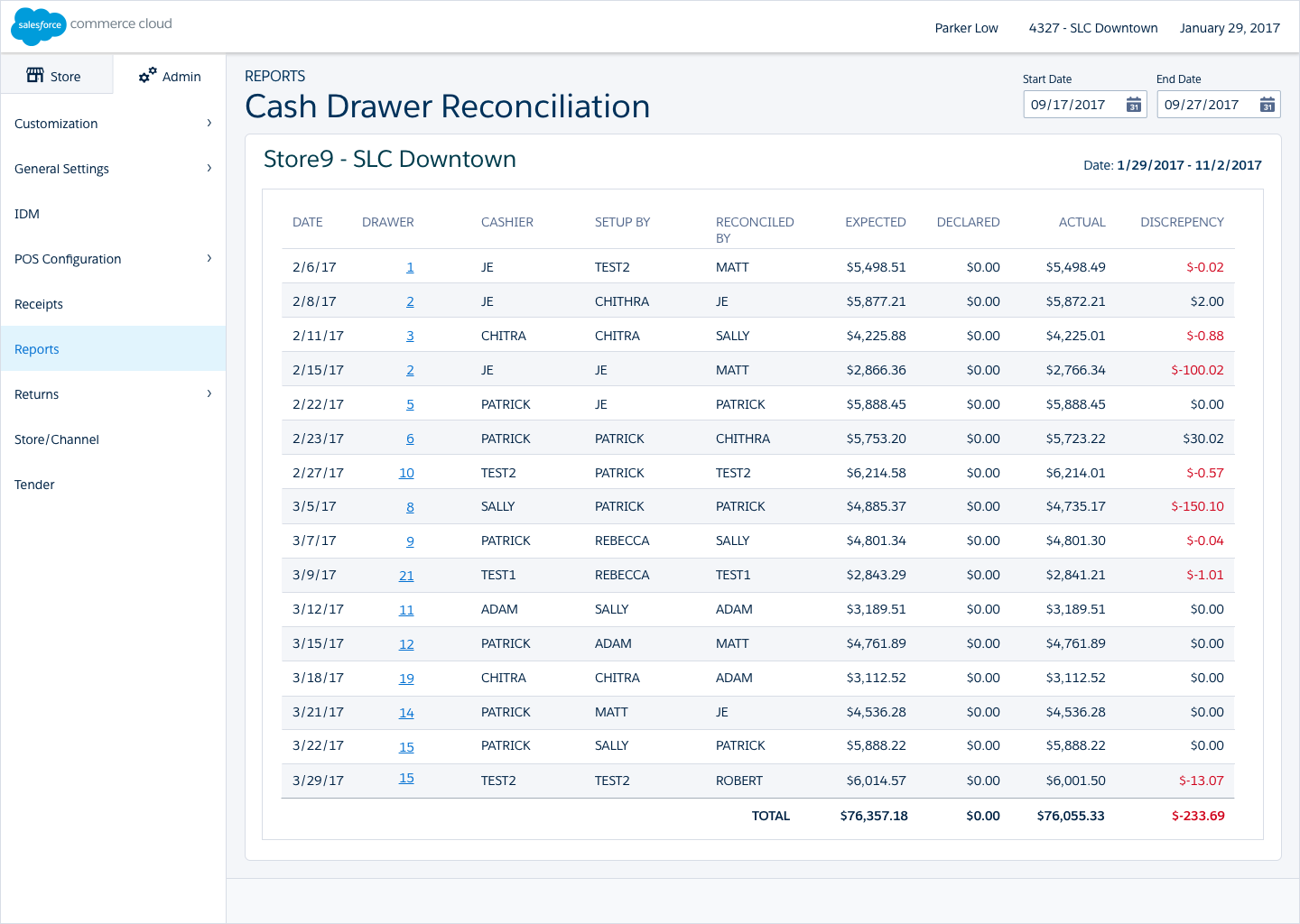 For this project I ended up creating multiple sets of wire frames each with several iterations before I was confident enough in the solution to move along to higher fidelity versions.