Float App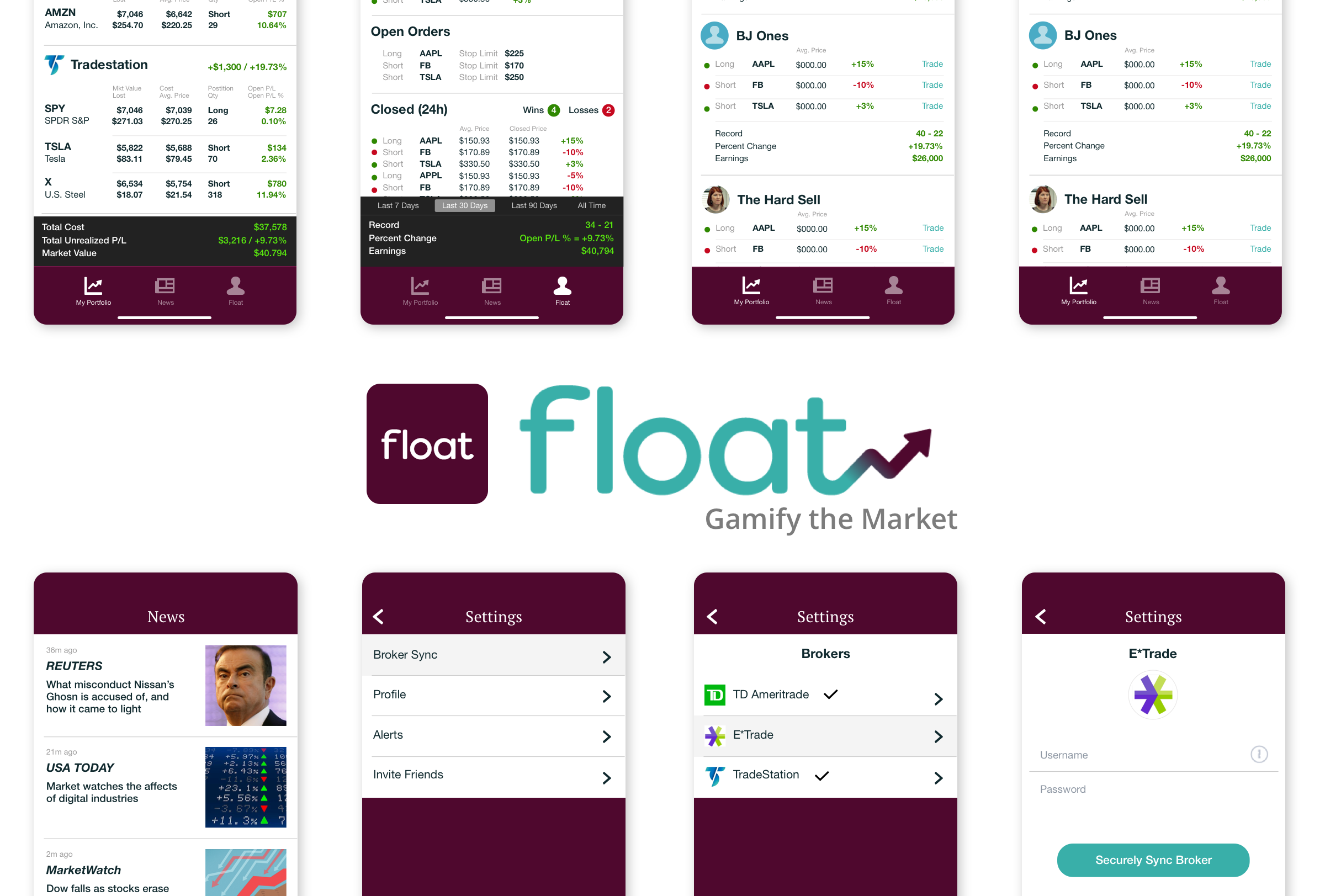 Company:
Salesforce Commerce Cloud
My Role:
UX, UI & visual design. Logo design and branding. Wire framing, prototyping and user testing.
Tools:
Sketch, Adobe Illustrator, Balsamiq, InVision & Google Slides
Problem
Many financial apps stand alone and don't offer cross institution insights or popular socialization aspects that investors can leverage so they can compare with friends and colleagues.
Design Process

Persona
Stock traders with multiple accounts that would like a combined view of all accounts as well as implementation to make trading a social activity (with privacy controls) with friends and colleagues. 
Challenge
The Float app looks to solve some of these issues by allowing users to combine all of their brokerage accounts in one convenient place while adding social features to make financial trading and investing more fun and competitive.
Users need to be able to link their other external financial accounts to the Float app with a simple but secure login process. This allows them to have a full picture of all their investments in one place. The Float app should also provide them with an easy way to view real-time data in order to make buying and selling decisions quickly and accurately.

Solution
The project began with brain storming ideas and a competitive analysis of other investing apps to discover what was working and what was not in the context of our goal. I then created multiple rounds of wire frames, concept and mock-ups screens and followed that with a few rounds of design reviews with the client and app developers to make sure we were all on the same page.
Based on the feedback received, I created several iterations of the screens we'd need with increasing fidelity. We reviewed them as a team and made multiple iterations until they were far along for me to put together an InVision prototype and test.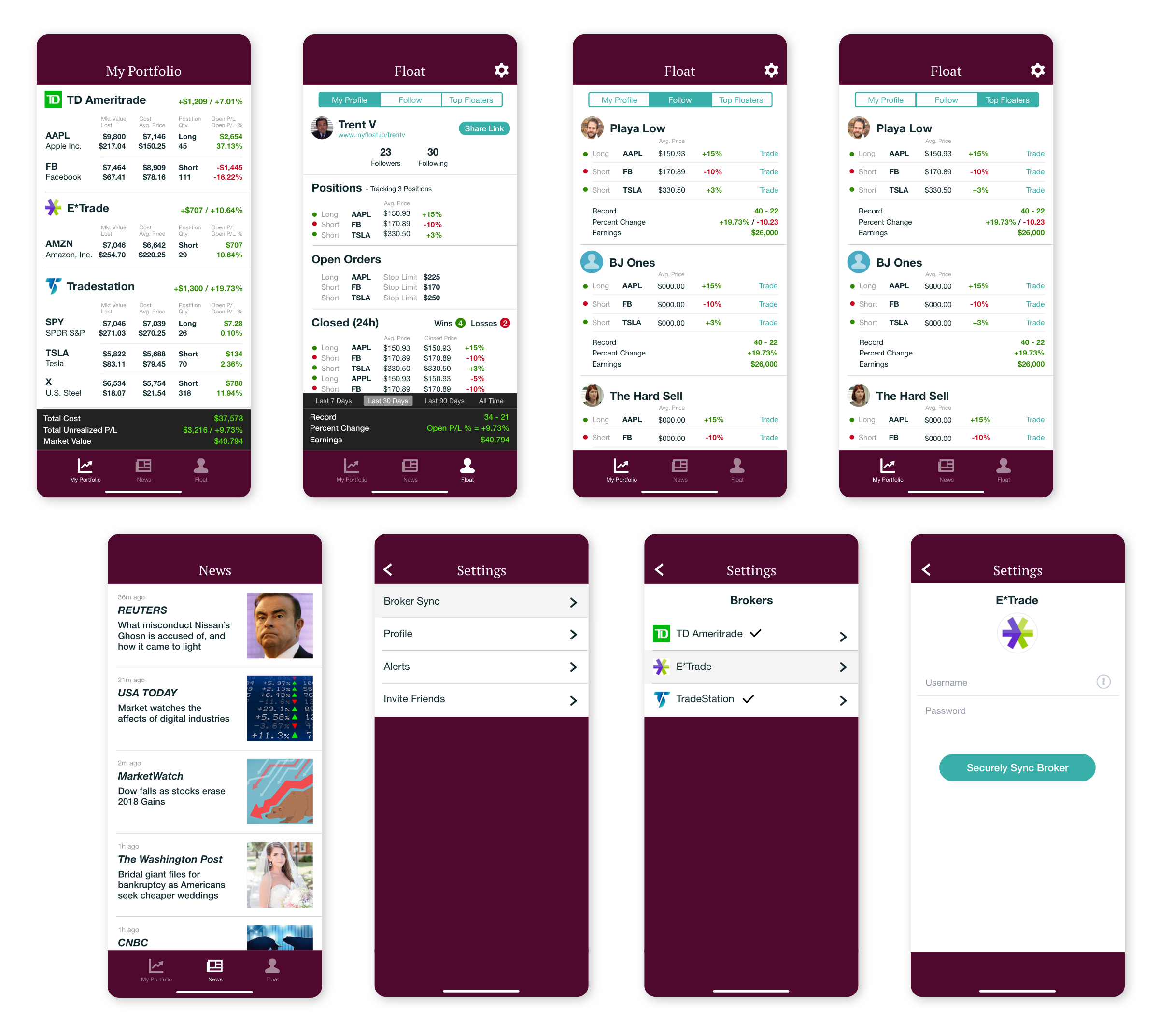 Conclusion
Once completed, I put together a comprehensive slide deck full of screen flows, use cases and graphic specs to the developers. I remained in contact with them throughout development for when they had questions or needed me to review the progress. In the end this project was completed on time and under budget. Hooray!